The Importance of Disability Insurance
March 01, 2016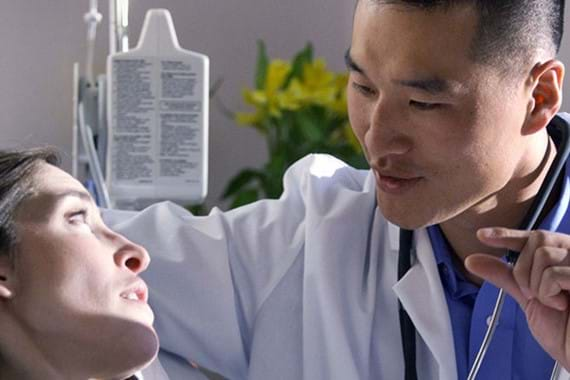 According to Charles Farrell, author of Your Money Ratios: 8 Tools for Financial Security, disability insurance is the most important type of insurance to have. That's because, according to the insurance industry, your odds of dying in a particular year are one in 106, while your odds of becoming disabled and unable to work are one in eight.
In the event of an accident or health problem that affects your ability to work, disability insurance provides you with a monthly cash payment to pay your basic living expenses, health care needs, and continue contributing to your retirement savings.
MMBB Financial Services provides disability insurance coverage to members participating in the Comprehensive Plan. MMBB's disability benefits include some extra features that are not included in most disability policies. The MMBB disability plan:
Replaces a percentage of your pre-disability compensation as long as you remain disabled;
Includes an annual cost of living adjustment;
Provides additional monthly cash benefits to support eligible children up to age 21, also adjusted annually for inflation;
Continues making contributions to your MMBB retirement plan;
Continues paying for your MMBB term life insurance death benefit;
Provides premium support for employer-paid health insurance in effect at the time the disability occurred.
Now let's examine each of the MMBB disability benefits in a little more detail.
Disability Income Benefit
The disability income benefit is based upon your reported pre-disability compensation or the average compensation upon which premiums have been paid, whichever is greater. The plan provides a total level of income, so plan benefits are offset by governmental disability benefits such as Social Security. The MMBB disability benefit is designed to replace 2/3 of your monthly pre-disability pay; standard disability insurance policies only provide 60% pre-disability income replacement.
Cost of Living Adjustment
An annual cost of living adjustment helps ensure that the spending power of your disability benefit does not decline over time. The MMBB disability benefit payment is recalculated each year by a percentage that is equal to the five-year average of the Consumer Price Index (CPI). The cost of living adjustment is calculated on September 30 of each year. The cost of living adjustment is limited to 4% in any one year.
Many standard disability insurance policies offer cost of living adjustments as an option. These "riders" must be purchased and will increase your premium payment.
Child Benefit
Unlike standard disability policies, the disability benefit included in MMBB's Comprehensive Plan provides additional income support for eligible children under the age of 21. The benefit is generally $166.67 per month. Birth and adopted children who are dependent upon you for support at the beginning date of your disability as well as any children born to you within 10 months of your disability are eligible for the benefit. The child's benefit receives the same annual cost of living adjustment as the member's benefit.
Retirement Plan Contributions
For most people, Social Security benefits provide about a third of the income needed in retirement. This means it is important to continue saving for retirement even while you are disabled. Most standard disability insurance policies do not continue contributing to your retirement account unless you purchase this coverage separately.
The MMBB Financial Services disability benefit is different. If you participate in the Comprehensive Plan and become disabled, MMBB will continue to make your full Comprehensive Plan retirement contribution while you are disabled. Contributions are based on your annual pre-disability compensation.
Continued Insurance Coverage—Health and Life
If your employer pays for health insurance coverage for you and your dependents at the time you become disabled, MMBB may continue paying your health insurance premium while you are receiving disability benefits from the plan.
The group term life insurance benefit included in the Comprehensive Plan also continues while you are receiving MMBB disability income benefits.
At almost every age of your working life, you are more likely to become disabled than to die. Disability insurance is critical to maintaining your—and your family's—financial wellbeing in the event that you are alive but can no longer earn a living. At the very least your disability benefit must replace the majority of your income. But also consider a benefit, such as that included in MMBB's Comprehensive Plan, which provides a cost of living adjustment, child benefits and continued retirement plan contributions, health insurance premium payments and life insurance coverage.
For more information on disability coverage, please visit www.mmbb.org > Our Services & Plans > MMBB Plan Guidelines > Comprehensive Plan > Disability Benefits or call 800.986.6222, or email [email protected].
Back to Financial Resource Center