Budgeting When Your Income Has Decreased
September 01, 2020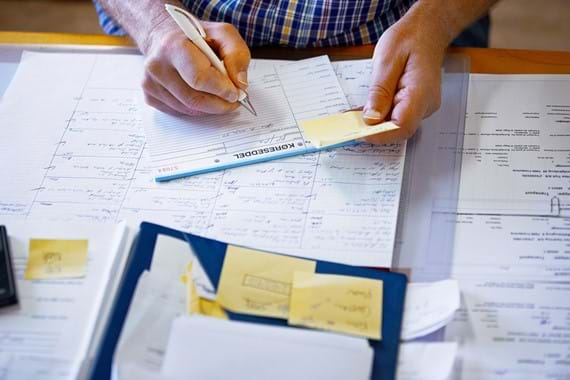 Creating a budget and adhering to it is hard enough when you have the money to cover your expenses. Add a global pandemic, including the loss or reduction of income and budgeting becomes even more difficult. When you factor in the stress of remote work struggles, home schooling and childcare, close quarters, and isolation, money management and financial wellness can seem like a low priority.
It is normal to be worried about your finances during these uncertain times. One of the top questions for many is, "How long can I make the money that I have coming in last especially if it is less than my typical income?" You may be thinking: Will I be able to pay my rent or mortgage? What happens if I can't pay my utilities? Will I have enough money for groceries? We understand that you may have to make difficult decisions about where to cut expenses to make ends meet. Financial flexibility is important and is the key to making adjustments in your lifestyle. Learning to carefully manage your savings, and unemployment or government stimulus payments, if you were fortunate enough to receive them can be challenging, – Try not to rely on credit cards or lines of credit. If you have debt, work to reduce it if you can and avoid accumulating additional debt. Contact your creditors to determine if they are willing to renegotiate interest rates on your existing credit cards.
The budgeting principles below are important to keep in mind even when you are not experiencing decreased income. But they are especially critical in uncertain times when it can be tempting not to budget at all. When creating a budget, it's important to:
Understand your spending habits
Separate needs from wants
Take advantage of free or low-cost activities
Involve family in the budgeting process
An integral part of budgeting and financial wellness is to establish future goals for saving and investing. Once you've covered your basic expenses, put a little money aside each paycheck in an emergency fund. Start small, saving $20 a week doesn't seem like much, but it adds up to $1,000 in a year. This will provide a cushion when unexpected expenses such as car or home repairs or medical co-payments inevitably arise.
Earn less – spend less. Most of us are already familiar with this basic financial principle, but when funds are low (or money is tight), it bears repeating. Keep your focus on daily or monthly essentials such as mortgage or rent, groceries, utilities and other household bills.
Limit spending to the bare minimum – deal only with necessities until you are earning more or are back to work. Some of the ways to cut costs are:
Reduce cable and internet services
Cancel or suspend gym memberships you aren't using
Evaluate your cell phone plan and eliminate unnecessary services
If you still have a land line, do you need it or use it? If not, disconnecting it may save you money each month.
If you own 2 cars and are only using one because of working remotely, you may be eligible for a premium reduction on your car insurance.
If you have never made a budget, now is the perfect time to do it. Although you likely have fewer funds to work with in a downturn, a budget will provide you with a helpful structure going forward. For assistance with budgeting, managing expenses or other financial concerns, contact one of our CERTIFIED FINANCIAL PLANNER™ professionals at [email protected] or 800.986.6222.
Back to Financial Resource Center