Ask the CFP: "Get a Head Start: How You Can Prepare for the 2019 Tax Year"
March 01, 2019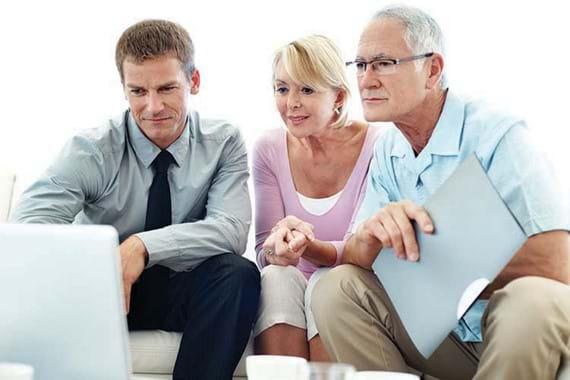 James R. Cook, CFP®, MMBB Financial Planning Specialist
If you are like most Americans, you may not have thought about how the new tax laws would affect your tax return and refund. After filing their 2018 tax return, many people were surprised; some received a smaller refund or no refund at all while others received a larger refund. Still others were faced with a tax bill and perhaps even penalties. Listed below are some things that you can do now to prepare for your 2019 tax return.
Income tax withholding
Ideally, you should have adjusted your federal income tax withholding as soon as the new tax law went into effect to account for potential changes. Most of us do not have the knowledge or skill to do this on our own. You may want to seek assistance from a tax professional or CERTIFIED FINANCIAL PLANNER™ professional. Or, if you choose to do it yourself, the IRS has updated its withholding calculator (https://www.irs.gov/individuals/irs-withholding-calculator). Use this calculator to determine the amount that should be withheld from your paycheck, and then complete a new W-4 Form and give it to your employer to adjust your withholdings. This action will ensure that you're withholding the correct amount from your paycheck going forward.
Estimated tax payments
Since ordained ministers are exempt from federal tax withholding, they, along with some retired individuals, are required to pay their federal taxes using estimated quarterly tax payments. It's up to you to make estimated quarterly tax payments or you will face a penalty when you file your income tax return. The estimated tax payment system ensures that you pay the bulk of your anticipated tax liability throughout the year. IRS form 1040-ES allows you to use your expected income to calculate how much you'll have to pay in estimated taxes throughout the year. The total yearly amount may be broken down into four quarterly payments due for the tax year 2019 on April 15, June 17, September 16 and January 15 of the following year. Another consideration is state income tax. Unless you live in a state (Alaska, Florida, Nevada, New Hampshire, South Dakota, Tennessee, Texas, Washington, or Wyoming) with no income tax, you will probably need to make estimated tax payments to your state as well. Keep in mind that due dates for state payments may not be the same as for federal payments. You should check with the appropriate tax agency in your state.
If you have not already done so, make sure that you consult with a tax professional or CERTIFIED FINANCIAL PLANNER™ professional to see the full effect the new tax law will have on your situation. Make sure that you are paying enough in taxes, so you are not hit with penalties and interest next year.
At MMBB working with a CERTIFIED FINANCIAL PLANNER™ professional is a benefit of membership. If you have questions about your finances or would like to meet with one of our financial planners, please contact us at [email protected] or call 800.986.6222 to arrange for a no cost consultation.
Back to Financial Resource Center