Starting a Business in Retirement
June 01, 2019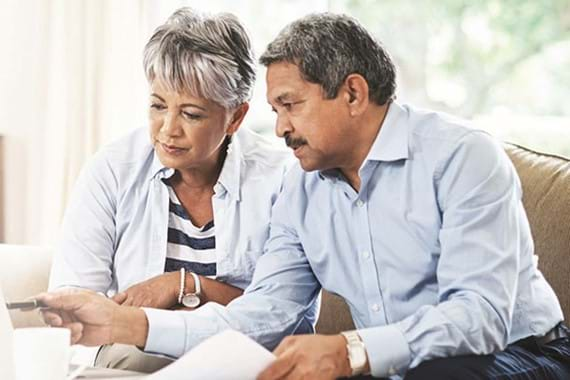 Times have changed and perceptions about retirement have changed. Retirement today lasts longer than it did for previous generations and life expectancy has dramatically increased. Becoming your own boss later in life isn't an uncommon choice for retirees.
Research has shown that continuing to work after retirement could be beneficial to your physical and mental health. Continuing physical activity in retirement is crucial. Whether you choose to work full or part time or even volunteer, engaging in some sort of work often contributes to maintaining mobility and stamina. Staying engaged in work also helps retain mental sharpness, which can lessen the risk of developing dementia and Alzheimer's and ward off the signs of aging according Forbes Magazine.
Why start a business in retirement?
You are not responsible for anyone else's financial security. Becoming an entrepreneur was scary when you were younger, perhaps you had to provide for a family and needed a steady source of income and benefits. Now that you're retired, you may not be responsible for anyone else, except maybe your spouse, so you can take the risk of owning your own business.
You can work flexible hours. As a business owner, you decide when you want work. So, you're able to travel or spend time with loved ones whenever you want.
You can supplement your income. With your own business, you can choose to do something you love and generate additional income.
You foster social interaction. One of the most difficult adjustments for retirees is not seeing coworkers and colleagues every day. If you worked in an office, you spent a lot of time with those people and formed social relationships. Having your own business could allow you to enjoy some much-needed interactions with other people.
Once you've decided to start your own business, you'll want to determine what business opportunities are available for retirees? One of the best advantages of starting a business in retirement is that you get to decide what you do. You can build it around activities that you love doing.
Before getting started, ask yourself the following question: What interests me enough to spend time and money on it? There are many business opportunities out there. Here are just a few ideas: consulting and coaching, errand running, landscaping, organizing, online selling, pet sitting, sewing, tutoring, conducting tours, researching, writing and event planning.
Most of the ideas listed above require little money to get started. You won't need to buy a lot of supplies or rent office space. Just like you budgeted for retirement; you need to set up a budget for starting your business. Most importantly, you don't have to make your business a full-time job, you can work as much or as little as you want.
Before getting started, ask yourself the following question: What interests me enough to spend time and money on it?
What steps are needed to get started? For your business to have the chance to succeed, you need to lay the groundwork.
Consider the startup costs. Don't use your retirement fund to start a new business. If your business were to fail, you wouldn't have a nest egg to fall back on. If you know that you want to start a business later in life, and you know that there will be upfront costs, start a savings account specifically for that purpose before you retire. That way you can start your business without jeopardizing your future.
Research the viability of your business. You may think that your idea is great, but other people will be able to tell you if it would work. You need to be aware of trends in the industry and the market for the type of business that you select. Having others weigh in, especially those with entrepreneurial experience will help you to be realistic about your idea and its potential for success. 
Create business, financial and marketing plans. You need to know how much money you have and what you can do within your budget. Also, how are you going to get the word out about your business. These are questions that you need to be thinking about and answering before you start.
Learn about any local, state or federal regulations. Depending on where you live, you may be required to comply with specific laws pertaining to your business. You should contact the department of revenue in your state for information.
Start small to lessen financial risk. Don't bite off more than you can chew. Try to manage expenses through business cash flow and minimize the need to take on debt. If you can't afford something that you need for your business, save up for it until you can pay cash.
Consider legal and financial risks to your personal assets. Consult with an attorney to see if it is wise to legally separate your business from your personal assets through the creation of an LLC or other business entity.
Allow time for your business to grow. Don't give up if your idea doesn't take off immediately and don't get discouraged if you face obstacles.
When starting your business, don't be afraid to ask for help or advice. Talk to former colleagues, family members, or even business leaders in your community. Consider taking classes or workshops on starting a business at a local college or online. This will help you learn more about becoming a successful entrepreneur and you'll also discover how many people are willing to support your new career.
What makes the business opportunities that we mentioned more attractive for retirees is that they are relatively inexpensive to start and can be operated as part-time, home-based businesses. Owning and running your own small business can keep you motivated, happy, and healthy for years to come, as well as provide a source of supplemental income.
Back to Financial Resource Center