Is a Vacation Club the Right Investment for You?
December 01, 2019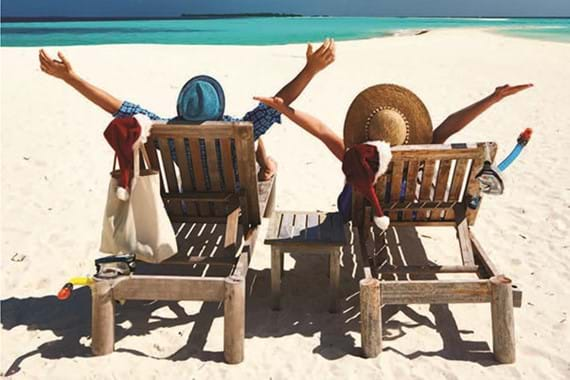 Most of us save each year for our vacation. We set aside money every pay check so when the time arrives, we'll have the funds available to take a vacation to our desired destination. Some prefer to visit the same place each year, while others may choose to travel to new destinations. If your preference is to visit a new location each time you vacation, then a vacation club may be a worthwhile investment. However, you may need to save a little more to join a vacation club.
A vacation club membership allows you to reserve, plan and take future vacations within the club's network of properties. Essentially a variation on the timeshare, with a vacation club you buy into the program for an initial fee, once enrolled you select the resort and pay for each stay. You may also be required to pay annual maintenance or membership fees. Unlike a timeshare, you may not have a specific week or location set each year. Where and how long you stay depends on how much occupancy or time you purchase. Stay options are not limited to one-week intervals and some clubs will allow you to visit for as few as one or two nights.
Some vacation clubs will permit you to sell or transfer your membership, similar to a timeshare. With others, your membership is not transferable, so make sure to read the entire contract before you buy. A very few, high-end vacation clubs will promise to buy back your initial investment at full value or at a set partial value. With most mid-priced and inexpensive vacation clubs you are locked into the contract and on your own to recoup your investment on the resale market should you decide that the vacation club is not for you.
Vacation clubs fall into three general categories:
(1) Major hotel/resort chains: Many of the well-known worldwide resorts and hotels operate vacation clubs, including Disney, Hilton, Hyatt, Marriott, Starwood, Westin and Wyndham. With this category, your choices are often limited to locations that are affiliated with the chain.
(2) Condo/resort chains: Vacation facilities that are owned and operated by the vacation club and not affiliated with any large hotel chain. Properties may range from conventional condos for mid-price programs to separate villas for higher-end programs. Most are in major resort areas, but some are in large cities, and higher-end programs may also include cruise options.
(3) High-end ownership programs: These operate as associations of individuals that own expensive properties around the world. Club members buy into an equity position in which they share actual ownership of the participating properties. The cost to buy into these programs is steep. These programs are also known as "Destination Clubs."
There are pros and cons with vacations clubs.
Pros:
the accommodations are usually larger than individual hotel or resort accommodations, with kitchen facilities included;
many are in excellent locations;
and the annual rates can be less than you'd pay for comparable hotel or resort accommodations.
Cons:
except for the very high-end clubs, you generally cannot recover your buy-in price;
you may be locked into certain types of locations;
it may be difficult to find accommodations when and where you want them;
and operators can increase fees without recourse.
A vacation club may be an option for frequent vacationers who want to worry less about planning and more about enjoying their trips. A membership is an investment of your hard-earned money; it may sound great at first, but you need to ask yourself a few questions to ensure that you are making a wise decision.
Will I go on vacation every year?
Are there locations close to my home if I am unable to travel?
How difficult will it be to sell my membership if I decide I no longer want it?
Can I afford to lose the money that I invested?
As with any major purchase, buyer beware. Make sure to research the vacation club program and read all the fine print before signing the contract. Safe travels!
Back to Financial Resource Center