Financial Wellness, Deconstructed: Three Simple Lessons to Help Build Confidence Around Money
December 01, 2019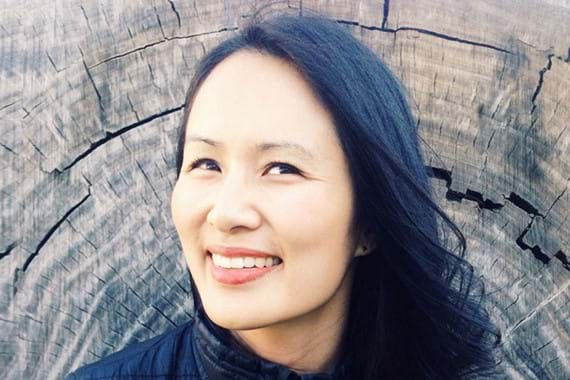 Rev. Lauren Lisa Ng
Growing up the child of a minister and freelance artist, money was always tight. As an adult, I managed to marry an entrepreneur and become a minister myself. It's as if I was trying to make things difficult! Yet despite these penny-pinching parameters, I was taught the basics of financial literacy, even at a young age. I knew when something was a necessity versus a frivolity. I understood the discipline required in order to save towards something big. Before I left for college, my parents made sure I could balance a checkbook and manage a credit card.
A recent conference on the subject of clergy financial wellness helped me to appreciate the path from financial literacy to financial empowerment, which in turn, can lead us on the path to financial wellness. Indeed, the subject matter around finances can be dense, but perhaps there are simple lessons to be learned as we seek to build confidence around the issue of money, especially as it pertains to clergy and congregations.
Numbers Are Your Friend
I used to have a way with numbers until Mr. G., my seventh-grade math teacher came along. All it took was one humiliating moment as I stood motionless before the blackboard wracked with tears, his voice booming in front of everybody: "What is it that you DON'T understand?!"
Needless to say, I'm now extremely careful about how I speak to my children about math. I want them to be confident and fluent in numerical language. I may not be naturally drawn to numbers, but despite my rough start, I've learned to work with them—even appreciate them.
Getting acquainted with numbers in our personal lives helps us get comfortable with them in our contexts for ministry. So often we don't permit numbers into the conversation, whether we're talking clergy compensation, church debt, or a sharp decline in giving. We might allow ourselves to be intimidated by numbers or allow others to misuse them as weapons of intimidation. We may think they're boring or that any focus on them pulls the vitality out of actual ministry work. It's time to kill the stigma around "money talk" in our churches. We must learn to work with numbers, get up close to them, and cohabitate with them. Jesus sets a great example for us, often using illustrations about money to make his point.
Numbers aren't there to intimidate us or bore us out of our minds. They're a willing, vital participant in the conversation if only we allow them in.
She Works Hard for the Money (But the Money Also Works Hard for Her)
My first experience with a budget was on the job, right out of college. I was given a $30,000 project budget to manage and yet I'd never even created a personal one of my own. Since I was handed this budget and told how to spend it, my understanding was that budgets were restrictive, confining, and dull; a simple roadmap for what was to come.
Compare this to my later experience of serving on the Finance Committee of the American Baptist Home Mission Societies' Board of Directors. Due to the expertise and mission-mindedness of the finance staff, the numbers came alive. They told a story. All of a sudden, digits auto-translated in my literary mind, turning into letters, words, and phrases. Line items were gospel-inspired passions and priorities. General ledger codes (GL) were categorized strategies by which these priorities could be carried out most effectively. Prior year budget was a recent snapshot of the areas of impact God had led us to pursue. 3-5 years prior was a testimony of God's story unfolding over time. Current year budget was our present, real time discernment of the work to which God was calling us. Year-to-date (YTD) was the first bold steps we'd taken to seeing it through.
Things became even more interesting when I realized that not only does money tell a story, it can be moved around to further the mission. Numbers aren't glued eternally onto the page, after all. It's called currency because it's meant to move.
When my family is in desperate need of a vacation for connection and renewal, we move money from one bucket to another to help enable that vacation to happen. When a friend is going through a crisis, we pinch from other areas to free up funds to support them through a tough time. When a heavy wind storm knocks down a tree that destroys our fence, we move dollars around to get it cleaned up and repaired.
Monies redesignated, reassigned, or reallocated have the power to bring areas of priority into existence. The same goes for churches. As we strive to be nimble and responsive to the needs and passions of our communities, how might we rethink the ways we've traditionally allocated our funds and consider some changes for the sake of significant and meaningful impact?
Money isn't just a means to an end or the vehicle by which ministry happens. Money can also be the current that guides the ministry itself.
Wellness Begets Wellness
My husband and I recently downloaded a financial management app to help with our personal finances. This handy little tool allows us to keep track of what's flowing into our accounts and what's going out. It helps us identify spending trends and save on a weekly or monthly basis to meet a goal. In addition to this app, we maintain a yearly budget and identify times throughout the year to revisit it and make adjustments as needed. We also utilize a suite of MMBB financial services to help us manage our current financial snapshot and plan for the future, including the financial future of our three young children.
If you were to have asked me ten years ago about the state of my finances, I would've responded with a blank stare. But through patient planning, regular conversations with MMBB, and the willingness to ask lots of questions, I've arrived at a place where I understand my financial well-being within the context of a larger economic landscape. I feel confident to make sound decisions while engaging in thoughtful dialogue with finance professionals. I am hopeful about my financial future and the promise it holds for my family.
This sense of financial literacy and empowerment has a direct impact on my ministry. Not only am I able to engage in mission-minded work with finances as a critical component of the conversation, but I'm able to assume a posture of transparency, humility, and inquisitiveness that encourages those same virtues among my ministry partners. If I am at ease with money talk in my home, I can more easily discuss it with regards to my ministry. If I increase my understanding of my personal finances, I have the tools to do the same in my ministry. If I can achieve a level of personal financial stability, my spirit is freer to respond to God's call upon my life, even when it involves uncertainties.
Finally, when we embark on the path toward financial wellness, we gain the ability and confidence to be more generous. Acquainting ourselves with numbers, learning to read the narrative within a budget, and exploring financial management resources like the ones MMBB provides, all help to build our financial literacy which leads to financial empowerment, ultimately increasing our capacity to give, and give freely, as the Lord has done for us.
An ordained minister with the American Baptist Churches, USA, Lauren Lisa Ng serves as Director of Leadership Empowerment at the American Baptist Home Mission Societies. In this role, she convenes a team of experts in the field of Christian leadership and cultivation.
Lauren earned her Master of Divinity from American Baptist Seminary of the West and her BA in English and Creative Writing from Oberlin College. She was ordained in 2005.
Her 20+ years of professional experience include serving as Network Strategist for the American Baptist Home Mission Societies (ABHMS), serving on development staff with American Baptist International Ministries, as an Advisor for American Baptist Women in Ministry, as a Board Member of ABHMS and, a Trustee of Bacone College. Lauren also served for 5 years as Associate Pastor of First Chinese Baptist Church in San Francisco. Lauren is married to Daniel Kushner and together they have three children, ages 12, 10 and 8.
Back to Financial Resource Center