How MMBB Uses Analytics to Better Serve You
June 01, 2018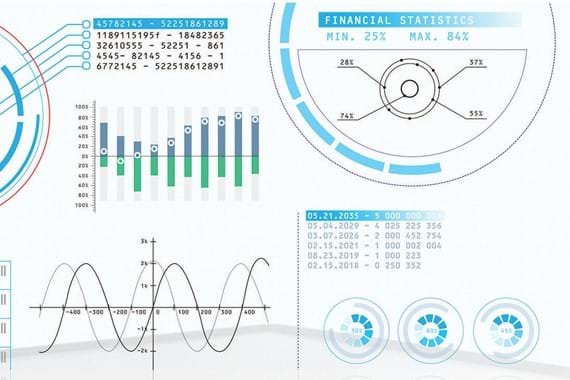 Last year, a series of three devastating hurricanes struck the United States and Caribbean islands including Puerto Rico. MMBB members and churches in the Houston area experienced historic flooding, and Puerto Rico was so decimated by hurricane Maria that some people remain without vital infrastructure to this date. Part of MMBB's ministry is to support you in times of distress, so MMBB staff immediately went to work identifying members and churches who may have been affected by the storms.
We used geographic data to identify member homes and churches in the areas that were hardest hit and contacted them to offer our support. These events also prompted development of new analytics to raise alerts if members or churches showed signs of financial struggles related to storm recovery or other crises. To date, MMBB has deployed $163,545 in grants and assistance to members and churches affected by the 2017 storms.
MMBB's approach to data and analytics is mission-centric; our foremost objective is to put information to work in the service of our members, churches, and church-related organizations. Coming to the aid when storms ravage our population is one example, but we routinely deploy analytics to serve you in other ways:
With thousands of members in our ministry, keeping the needs of every individual at the forefront can be challenging. Analytics helps to call our attention to individuals whom we can proactively serve with personalized outreach or educational resources. For example, our financial wellness team uses analytics to identify members who are at risk of reaching retirement age with insufficient savings to retire with dignity. Knowing who's at risk helps us connect individual members to the myriad resources MMBB can provide to help them navigate their path to financial wellness.
When you call or email us with questions, you expect premier service. How can we be certain we're providing it? For one thing, we ask you; we send a survey whenever you complete a service interaction with us. With the support of analytics, we actively monitor your sentiment and use data to identify our strengths and areas for improvement. In this way we can continually adapt to provide you with the best possible service.
An integral part of financial wellness is adequate and fair compensation. MMBB is an advocate for ministerial compensation, including retirement plan benefits; and we inform our advocacy with the help of analytics. We are continually studying trends in ministerial compensation so that we can support you—whether you are a minister, church administrator or denominational leader—in negotiating compensation, budgeting and designing retirement plan benefits in your church or organization.
One of the greatest obstacles to financial wellness is that Americans in general have inadequate savings and are unprepared for retirement. A contributing factor may be that financial institutions do not provide affordable personalized resources to support individuals in achieving financial wellness. Our commitment is to partner with you and put our resources to work for you at every step in your financial life journey. The benefit? Finding ways to save more will translate to greater income in retirement, and that's one way we serve you along your journey.
We are continually applying analytics as part of our overall investment in you. There is more to come as we apply analytics in ways that will expand our platform of individualized service, communication and financial education to support you on your journey toward financial wellness, including a financially secure retirement.
Back to Financial Resource Center