Electronic Tools for Managing Your Finances
September 01, 2020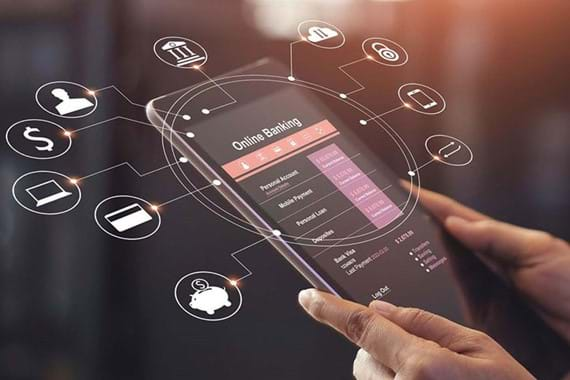 As we adjust to the new normal amid the COVID-19 pandemic, many of us are seeking easy and efficient ways to practice contact free banking. Listed below are several options offered by financial institutions to help you limit or reduce your trips to your local branch.
Mobile Wallet – provides a convenient way to make payments to your favorite retailer - fast, safe and contact free. Enroll your debit or credit card in a Mobile Wallet app such as the Apple Pay®, Google Pay™ or Samsung Pay™. Mobile wallets to allow contactless payments from your smartphone.
Video Teller Machine (VTM) – visit a VTM to talk with a teller via video streaming (where available). Not only can they conduct everyday teller transactions, but they have the ability to accept loan payments, deposit and withdraw funds without a deposit slip, offers receipts with check images and may provide bi-lingual services where available.
Online and Mobile Banking – keep track of finances from your personal computer or mobile device. Online banking requires an internet browser and can be accessed from any web enabled device such as a smart phone, tablet or computer while mobile banking can be accessed through an app on your mobile device. Pay your bills, check your balance, set up account alerts, deposit checks from your phone and enroll in e-Statements.
Personal Financial Management (PFM) – is software that helps users manage their money such as Mint or You Need a Budget (YNAB). PFM often lets users categorize transactions and add accounts from multiple institutions into a single view. PFM also typically includes data visualizations such as spending trends, budgets and net worth.
Person to Person (P2P) Payments – allows users to send money from your bank account to a family member or friend. They are free, fast, and available in both online and mobile banking. Popular P2P apps include Venmo, Zelle, PayPal and Google Pay.
To learn more about the banking tools listed above, contact your financial institution.
This article is for informational purposes only. The inclusion of third-party links does not constitute an endorsement by MMBB. MMBB is not responsible for the results obtained from using this information.
Back to Financial Resource Center