Everything You Need to Know About Estate Planning: Part 2 Preparing a Will
June 01, 2020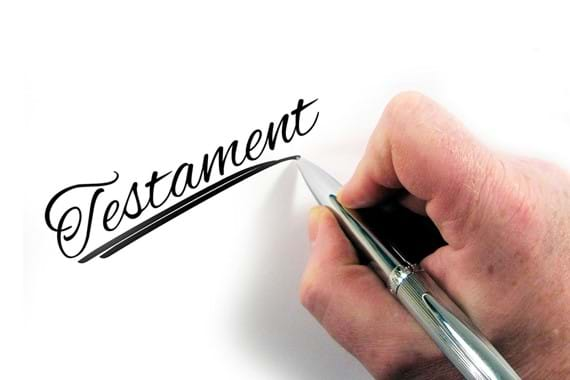 This article is MMBB's second of a two-part series on what you need to know about Estate Planning. In the first article, we outlined the role of an executor. This second article provides information that you will need to gather prior to meeting with an attorney to prepare your will.
Preparing your will is not an easy task, but it is one that we all should perform as part of our overall estate plan. Planning for and acknowledging your own death is something that many adults are uncomfortable with; perhaps that's why, according to the 2020 Estate Planning and Will study conducted by Caring.com, 47.9% of Americans over age 55 don't have a will.i
Creating a will is one of the most important things you can do for your loved ones. Formally stating your wishes on paper helps your heirs avoid potential misunderstandings and gives you the peace of mind knowing that your possessions will be distributed in accordance with your wishes. The laws governing wills vary from state to state, so it's important to consult with an attorney who is familiar with the estate laws in your state.
The first thing you should know is the definition of a will. Simply put, a will is a legal document in which you declare who will manage and distribute your estate after you die. Your estate may consist of major, expensive items such as your house or a piece of land but may also include sentimental items such as photographs or jewelry. As discussed in part one of this series, the person named in your will to manage your estate is the executor because he or she executes your wishes as stated. The executor's chief responsibility is to ensure that the instructions in the will are properly followed.
In addition, a will can serve to designate who you wish to become the guardian(s) for any minor children or dependents. You also declare who you want to receive specific items that you own such as china, silver or family heirlooms. Someone designated to receive any of your property is called a beneficiary. There are three types of property that are generally not included in your will: property subject to contracts (e.g. insurance policies), retirement accounts with properly executed beneficiary forms, and jointly owned property (e.g. joint tenants with right of survivorship, or tenants by the entirety). Make sure that you have listed beneficiaries for those accounts and that they are up to date, since what is on file when you die dictates who will receive those assets.
Preparing a will includes gathering all the necessary information required to draft the legal document and providing it to your attorney. Compiling the following information will assist you in the process:
List your property. Begin with real property, providing the street address and estimated value. List bank and investment accounts, including the financial institution name and account numbers. Include your vehicles such as cars, trucks, RVs and boats with identifying information. Specify personal items of monetary value such as antiques, as well as items of sentimental value such as the family Bible.
List your potential heirs. Include spouse, children, siblings, parents, and other dependents. Add friends, neighbors or any other persons with whom you have a close relationship. Be sure to include first and last names. And finally, list organizations or associations that you support.
Line up assets with heirs. Make a short list or leave everything to one person.
Add any conditions to your bequests. One popular condition is that the heir be alive at the time of your death. List your preferences if an heir predeceases you.
Select guardians. Decide who will be responsible for your minor children or other dependents. And, most importantly choose an executor for your will.
Once you have gathered the information, the next step is to make an appointment with your attorney or to draft your will. If you decide to draft your own will, there are plenty of will-writing resources available, both online and at your local library or bookstore. While your general family attorney is able to prepare your will, if you have a complex family or financial situation you may want to hire an estate planning attorney. Keep in mind that estate planning attorneys are experts and will be able to answer any inheritance questions and provide estate tax guidance.
If you have specific questions regarding estate planning, MMBB CERTIFIED FINANCIAL PLANNER™ professionals are available to assist you. Financial planning is available to you at no cost as a benefit of membership. Contact us at 800.986.6222 or [email protected] for more information.
The information contained herein is for informational purposes only. While MMBB made every attempt to ensure that the information is accurate, MMBB is not responsible for any errors or omissions or the results obtained from the use of this information. MMBB is not liable for any success or failure that is directly or indirectly related to the use of the information contained herein. The information contained herein does not constitute any financial, insurance, investment, legal, or tax advice. In no event shall, MMBB and/or its fiduciaries, directors, officers, employees, or agents thereof be liable for any special, direct, indirect, consequential, or incidental damages or any damages whatsoever, whether in action of contract, negligence or tort, arising out of or in connection with the use of the information contained herein.
ihttps://www.caring.com/caregivers/estate-planning/wills-survey
Back to Financial Resource Center