Financial Planning Isn't Just About the Future
June 01, 2019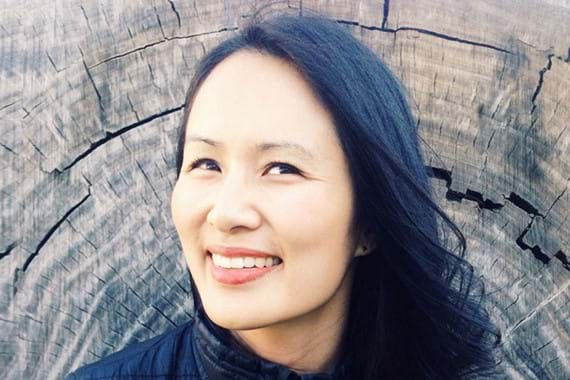 Rev. Lauren Lisa Ng
The funny thing about the future is that it always seems so distant. As a kid, I could barely conceive of young adulthood even though I was desperate for the freedom it promised. As a young adult, I couldn't fathom older adulthood with all its responsibilities and expectations. And as an adult who's now past 40, retirement seems like a figment of my imagination, graciously brimming with afternoon naps, pickleball matches and trips around the world.
My generation and those that come after may be especially averse to planning for our future. Experts say it has to do with our desire to be in the moment due to the rapidly changing world around us that offers no constants or security for what lies ahead. Climate change, anyone? They also say we value actions that lead to immediate results. Some call this impatience. I prefer to label it a sort of penchant for accelerated causes and effects.
These tendencies can make us seem like unlikely students of long-term financial health practices. After all, "the future" is an abstract concept, highly volatile and uncertain. It's hard to picture it, much less prepare for it!
This is why I've decided financial health and planning isn't really about the future as much as it is about our past and our present. You've heard the advice about what you'll need for retirement, about diversifying your assets and squirreling away enough cash to get you through a financial dry spell. It can feel overwhelming and out of reach, especially if we're living paycheck to paycheck as young clergy. So let's do what our generation does best: let's look at things through the lenses of then and now and see if the future may become a little less intimidating as a result.
Looking to the Past: Know Your Money Story
I recently attended an MMBB workshop where we were asked to consider our "money story" in the form of movie genres. When we think about our experiences with money growing up, would we describe them as a comedy? An action thriller? A  drama or maybe even a horror film? Whatever it was, it's affecting how you see and deal with money today. Knowing your money story – and that of your partner or those with whom you make financial decisions – has direct impact on your financial wellness.
For example, I'm married to an entrepreneur whose money story is that of an action flick. He had very little financial stability as a child which contributes to his generous appetite for risk as an adult. My childhood, on the other hand, ran like a monotonous period film. My family was fiscally conservative and didn't take major risks. These distinct money stories are now playing out under one roof but knowing how to articulate and unpack them informs our ability to make joint decisions toward combined financial goals.
What's your money story? How might it predispose you to make certain choices? How might it cause you to see things differently than someone else in your household? Knowing your story can be helpful but remember you are merely informed by it, not bound by it.
Empowered in the Present: Do the Next Right Thing
How can we take decisions about the big, formidable future and turn them into easily digestible, bite-size steps? My friend and leadership consultant would say, "Do the next right thing."
It's easy to feel paralyzed by a multitude of decisions that may lead to a multitude of outcomes. But if we succumb to this paralysis, we risk not doing anything at all. Try taking it one step at a time and do the next right thing such as:
Chart your current financial snapshot. What's coming in and what's going out? What are some of your financial goals? Look for the areas where you can reduce your burn rate to achieve those goals.
Assemble your team of trusted "advisors." This might include your partner, a parent, a friend, or a professional financial counselor. Don't make financial decisions in a vacuum. Oftentimes others can see things we ourselves cannot.
Think about how to best invest your dollars. How can you move expenditures to investments that return rewards and don't have diminishing value? MMBB offers ten investment options for you to consider.
Finally make that call to MMBB to take advantage of their personal financial consultations with a CERTIFIED FINANCIAL PLANNER™, a service offered to all members as a benefit of membership.
Don't let the idea of the future paralyze you. Be empowered in the present and do the next right thing for the sake of your long-lasting financial health.
Keep the Faith: We Worship the God of the Past, Present and Future 
Jesus is the same yesterday and today and forever. – Hebrews 13:8 (NRSV)
"For I know the plans I have for you," declares the Lord, "plans to prosper you and not to harm you, plans to give you hope and a future." – Jeremiah 29:11 (NIV)
Our God is both timeless and intimately in step with us at every point in our lives. Don't get hung up on what you could or should have done in the past. Your Creator knows your money story and has always been at work within it. Don't be paralyzed in the present. The Spirit is your advocate as you boldly take on the next right thing. And don't worry about the unforeseeable future. Our Lord Jesus is with you, even to the end of the age.
I encourage you to look to the past and be empowered in the present as tools for achieving long-lasting financial health for your future.
An ordained minister with the American Baptist Churches, USA, Lauren Lisa Ng serves as Director of Leadership Empowerment at the American Baptist Home Mission Societies. In this role, she convenes a team of experts in the field of Christian leadership and cultivation.
Lauren earned her Master of Divinity from American Baptist Seminary of the West and her BA in English and Creative Writing from Oberlin College. She was ordained in 2005.
Her 20+ years of professional experience include serving as Network Strategist for the American Baptist Home Mission Societies (ABHMS), serving on development staff with American Baptist International Ministries, as an Advisor for American Baptist Women in Ministry, as a Board Member of ABHMS and, a Trustee of Bacone College. Lauren also served for 5 years as Associate Pastor of First Chinese Baptist Church in San Francisco. Lauren is married to Daniel Kushner and together they have three children, ages 12, 10 and 8.
Back to Financial Resource Center