Meet the CIO Noradeen Farlekas, MMBB Chief Investment Officer
December 01, 2019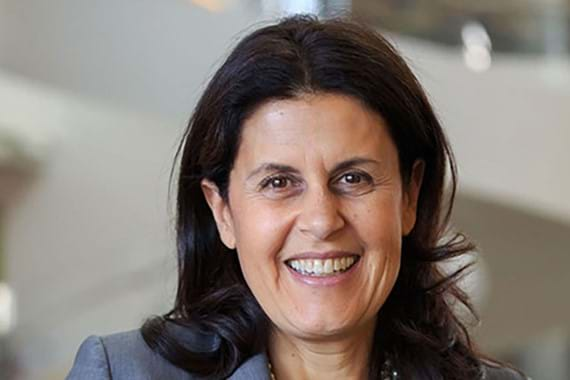 Noradeen Farlekas, LP.D., CFA, recently joined MMBB Financial Services as Chief Investment Officer (CIO). Noradeen spent most of her career with the IBM Retirement Fund as a senior member of the Investment Team. As Head of Global Equities for IBM's Defined Benefit Plan, she was responsible for over $14 billion in global equity investments, including all internally and externally managed portfolios, transition management, operations and trading. In addition, she was the Senior Portfolio Manager of six in-house passive portfolios, as well as the externally managed active international portfolio. During her tenure, Noradeen also served as Head of Global Equities for IBM's Defined Contribution Plan. Prior to IBM, she co-managed Entergy Corporation's defined benefit and defined contribution plans, where she had oversight responsibility of external investment managers.
When asked why she decided to join MMBB, Noradeen replied, "I really appreciate the organization's history and path and the fact that MMBB is a non-profit service organization trying to fulfill a need for our members." Noradeen recently completed her doctorate in law and policy at Northeastern University. Her research focused on combining impact investing and philanthropy to increase educational equity in the U.S. Noradeen has consulted and advised in the impact investing, foundation and nonprofit spaces. She feels that her studies broadened her outlook and gives her a better appreciation of the importance and impact of policy changes, thus drawing her to the CIO position at MMBB.
In her new role as CIO, Noradeen will initially focus on three broad areas to improve the MMBB member investment experience:
Long term investment approach, with dual focus on fiduciary responsibility and liability framed investing
Reducing and mitigating operational risk
Fee and cost minimization
Of the three items, aligning asset allocation and liability framed investing is a hallmark of the investment process and will be an initial area of focus. Additionally, prudently reducing costs will be of keen importance.
To accomplish this, she feels the following must be addressed:
Review asset allocations for the various funds in the context of the respective liabilities;
Review investment performance, consolidate investment manager relationships where applicable;
Research lower cost providers;
Negotiate with existing investment managers, and importantly;
Reduce complexity.
"Our goal is to be successful in the long term." This will require adding new products and investment choices that will help our members meet their retirement needs.
In addition to her corporate experience, Noradeen has taught undergraduate and graduate courses, including global capital markets, impact investing, sustainable economics and environmental economics. Noradeen continues to leverage her deep institutional investment experience and research regarding her interest in racial justice investing; socially responsible investing; and social, education and economic justice issues.
Noradeen is on the Board of Directors and Investment Committee for the Norwalk Community College Foundation and serves in an advisory capacity for JUST Capital, the Daniel Trust Foundation, and the University of Scranton.
Back to Financial Resource Center